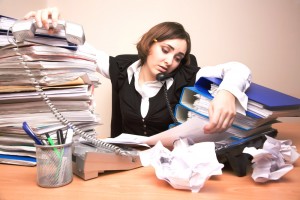 Who's keeping an eye your business's telecom spending? Telecommunications management duties often fall to more than one individual in an office or enterprise, and organizational realities may mean that they're not all communicating with each other. It may very well be that no one really has an overall picture of what your company is spending on telecom, let alone what it's getting for the money.
It's also quite likely that none of the employees charged with looking out for the various parts of your enterprise's telecom expenditure is quite comfortable with the role that's fallen to them. After all, telecommunications is a highly technical and complex field, and even well-intentioned staff might not have the right competencies to do an effective job of telecom management.
In many organizations, telecom gets dumped into the IT basket almost by default. While there certainly has been a gradual and ongoing convergence of telecommunications and computer technology, the average IT department is not equipped to approach telecom from a business and cost control perspective. And IT personnel as a rule stay so busy that they wouldn't be able to focus on telecom spending and billing issues even if their expertise did extend that far.
Administrative generalists or accounts payable staff who handle telecom invoices may catch some obvious billing errors, but just identifying and properly coding phone charges to the right department or cost center and getting them out the door for payment is enough of a chore in itself. Checking for compliance with telecom contracts, or comparing bills to actual telecom equipment inventories, lies beyond the scope of what can be expected from even the most dedicated admin personnel.
Employees at the higher levels of the organizational hierarchy may not be very comfortable with managing telecommunications either. Even C-level officers tend to regard telecom as one of the facets of business operations with which they feel the least knowledgeable or competent, according to surveys of corporate leadership.
There's no doubt then that procuring and efficiently deploying telecommunications systems and services today can seem like an overwhelming task. Rapidly evolving technology, ongoing changes in the telecom industry and a shifting government regulatory environment combine to make the telecom world a difficult place to navigate.
Given these challenges, expecting the average employee, and even some above-average employees, to be effective in telecom management may be hoping for more than can reasonably be expected. The truth is, to thoroughly audit, analyze and optimize business telecom spending today takes a specialist.
As a top telecom consulting company, Telanalysis can provide specialists who have the expertise and dedication to identify telecom overspending and save your organization the most money possible. Since 1985, Telanalysis has worked for the client alone, without ties to any telecom carrier. We even perform services on a contingency basis; you don't have to pay a fee or retainer, and we succeed only by saving you money. Call Telanalysis today for a free consultation at 866-300-6999.