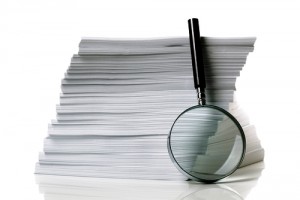 Telecom providers pitching their services to your business would probably point out all the ways in which they can enhance your company's ability to communicate. The telecom carriers themselves, however, are not necessarily such good communicators when it comes to giving their customers information on how their services are priced. Prime examples of this are the documents that telecom companies often must file with government regulatory agencies such as state utilities commissions. Called "tariffs," these documents are meant to be public disclosures of the telecom companies' rates and fees for each of their services. But because of their length and complexity, few busy executives or managers have the time to read and decipher telecom tariffs, although doing so can be a crucial part of good telecommunications management.
Government-mandated publication of telecom tariffs originated long ago when telephone providers were monopolies. Tariffs had to be approved by the Federal Communications Commission and by state regulators, and once approved, a company's published tariff acted like an open contract with the public. Customers could read it and know in advance how much the phone company would charge them for each minute of local calling, each minute of intrastate or interstate calling, etc. Of course, phone bill management was much easier then because the technology did not exist to provide most of the complex telecom services that we take for granted today.
Ten years ago, after decades of technological and regulatory evolution in the telecom industry, the FCC declared that the market for interstate calling services had become fully competitive. Telco providers were no longer required to submit and publish tariffs for long-distance services with the federal government. However, in many states, tariffs are still required for intrastate telecom services. Because of the modern explosion in telecommunications technology, and the resulting variety of both voice and data services that are now available, tariff documents have grown into monstrosities that can run on for dozens and even hundreds of pages. Trying to read several companies' tariffs in order to pick the one that would be the best value for your business' telecom needs is obviously not a simple task.
The expertise to understand and compare tariffs is just one of the valuable skills that a good telecom consulting firm like Telanalysis can put to work for your business. Because Telanalysis focuses solely on the business telecom industry, we have the experience to understand tariffs and the time to keep up on the latest tariff updates and amendments from the telecom carriers. For more information on all the ways that Telanalysis can help you spend your company's telecom dollars most efficiently, call us today at 866-300-6999.