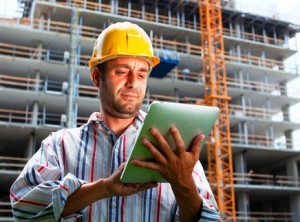 The tablet computer made great strides in transitioning from tech toy to legitimate business tool in 2011. Early adopters have been learning how tablets do and don't work in enterprise settings, while dealing with the new challenges that a tablet-equipped workforce can present in terms of network security, IT cost control and telecom cost management.
Whatever their pros and cons, tablets are quickly becoming entrenched in the business environment, and their presence will continue to grow this year and next. In fact, Apple CEO Tim Cook has predicted that unit sales of tablet computers will overtake sales of PCs relatively soon. The unique capabilities of tablets are expected to drive business innovation, as well as leading to changes in other classes of  electronic devices as tablets take over functions that they can perform better.
Apple has led the tablet revolution for both home and business use and now dominates the sector with nearly two-thirds of tablet sales worldwide. With its third-generation iPad on the verge of rolling out, Apple shows no sign of losing its lead position in the tablet market. Having sold 55 million iPads through the end of 2011, Apple is set to exceed that number this year alone. Forrester Research, a business technology and marketing consultant, predicts that companies will buy $10 billion worth of iPads in 2012, and another $16 billion worth of them in 2013.
The tablet occupies a unique niche between the laptop and the smartphone, combining extreme portability with a screen that, unlike a phone display, is large enough to be practical for many business purposes. Tablets make data-intensive applications for teleconferencing and online collaboration more attractive and more likely to be used, making active telecom management practices important in order to keep costs contained. It's essential to make sure that employees know and use strategies to stay within data plan limits and avoid unwittingly racking up large phone bills, especially when traveling.
For some workers, tablets have already displaced laptops (and sometimes even desktop computers), but tablets are not merely the same technology in a different package. One writer for Business Insider thinks that tablet computing will result in changes to business practices that are so fundamental and pervasive that he claims we're at the dawn of "the iPad economy." Even if you consider that label a bit hyperbolic, realize that many other tech observers also see tablet computers as a truly unprecedented, game-changing innovation.
Outside sales staff, because of their obvious need for portable computing, are often the first employees in an organization to be equipped with tablets. But companies have been trying them out for many other functions, too:
Waste Management experimented with putting Samsung tablets in 20 of its trucks to provide drivers with route information and pickup instructions. WM could place tablets in 20,000 trucks by the end of the year.
United Airlines has given its pilots digital flight manuals on iPads, making it unnecessary for them to keep bulky paper charts and documents in the cockpit.
Siemens Energy technicians take iPads with them when they scale huge wind generators to perform maintenance and repairs.
Tablets have also shown up on retail sales floors, in warehouses and in corporate boardrooms, where they give company directors easy access to data and information formerly printed on paper and contained in books hundreds of pages thick.
Keeping up on the newest telecom and IT technology helps companies make the wisest and most cost-effective spending decisions. The telecom cost reduction experts at Telanalysis specialize in staying current with communications and IT technology and following developments in the telecom and IT industries. We put that knowledge to work for our clients, helping them to control spending and save money. Telecom audits by Telanalysis have been trimming costs for customers since 1985. Call Telanalysis today to arrange a free consultation for your company or organization at 866-300-6999.